About Us
For over 51 years, Rumrunner Home has supplied the East End with fine furnishings and accessories that make a house a home, as well as outdoor furnishings. We are proud to carry Eco-Minded outdoor furniture lines like Cavendish Watson Fine Teak and CR Plastics.
Cavendish Watson produces the finest quality furniture, using only the highest quality kilned dried teak. Each piece is hand made by highly skilled crafts people in Central Java, Indonesia. Cavendish Watson works in direct partnership with Perum Perhutani, the State owned forest enterprise which manages & conserves the Indonesian teak forest. This partnership ensures teak wood forests for future generations.
CR Plastics started manufacturing recycled plastic furniture in an effort to divert used plastic away from landfills, and limit unnecessary felling of trees. Their goal is to make a product that would provide the look and warmth of wood, without the typical shortcomings associated with maintaining wood furniture.
Delivery Options

Deliveries are generally 9:00am - 5:00pm with 1 hour window delivery. No need to loose beach time, we work around beach times!! Deliveries are done by Rumrunner Home Employees, no outside contractors.

Online Store Delivery

Covering the Westhampton area and whole East area for parts deliveries. In Stock items can be delivered in 1-2 days, sometimes (maybe) the same day!! Non Stock Special Orders are delivered in 2-12 weeks, depending on vendor (and if custom order vs standard).

Phone Order Delivery

Covering Metro NY-NJ-CT-NYC Area. Deliveries range from $200.00 - $400.00, depending on where & what we deliver. In Stock items will be delivered in 1-2 weeks, sometimes within days. Non Stock Special Orders 2-12 weeks, depending on vendor (and if custom order vs standard). Can work with your work schedule, if NYC buildings allow.
With locations in East Hampton and Southampton we are ready to serve you quickly and conveniently.
Rumrunner Home - Southampton
62 Hampton Road,
Southampton, NY 11968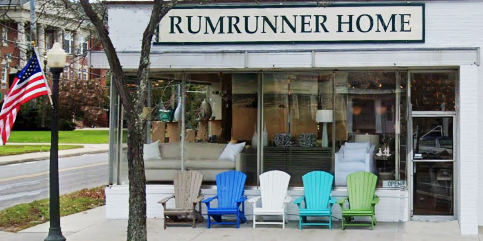 Rumrunner Home - Wainscott
330 Montauk Highway,
Wainscott, NY 11975